With confident lines and sophisticated bearing the well-crafted modern lounge can make a strong design statement while still providing absolute comfort.
At Kovacs we build our lounge range to support your sense of style and your peace of mind. Grab a good book and a drink, put your feet up and, with no nagging second thoughts, to-do lists or trivial distractions, slip into utter, unequivocal relaxation.
The Austin's style is at once both sophisticated and idiosyncratic – it's the chair to add an individualistic manner to your manor.
Simple and masculine in form, the imposing steel frame is striking from a distance while providing industrial strength in functionality.
Take a seat on the hugely comfortable Bronte and enjoy the plush, enveloping support. Put your feet up with a book and drink nearby and you'll never want to leave.
The Brooklyn possesses a peaceful symmetry and astute simplicity in design that allows it to sit easily in apartments and open spaces.
Specifically designed for apartment living, the medium height Club provides generous seat depth and width without overpowering any space.
Modern lines combine with luxurious comfort in the Dakota. At first glance the cut-away angles and distinctive foot give the appearance of pared back style.
Technically complex and elegantly stylish, the Detroit is an architectural piece that's up to date, above the standard and beyond the everyday.
A rugged, elemental base with a lush and tranquil backdrop? It's easy to see where the design drew inspiration from the beautiful wineries and dramatic landscape of the Gibbston Valley in Central Otago.
Sophisticated and sumptuous, retrospective and romantic, the Grace is undoubtedly an investment in refinement.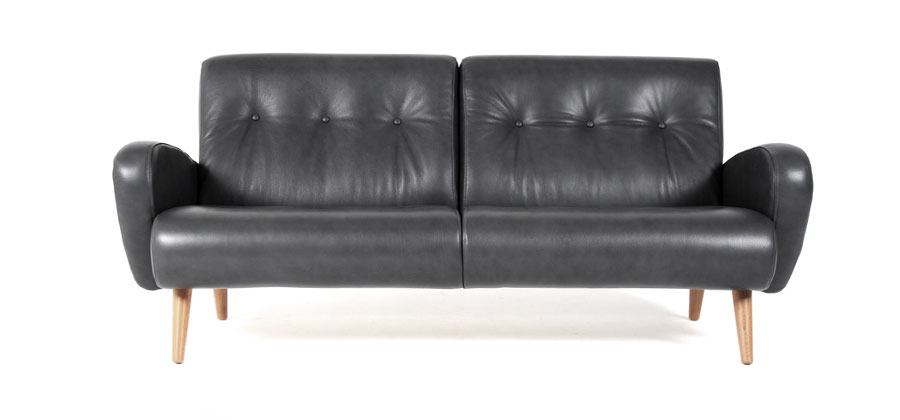 Now is the time to get back into your groove. The Groovy chair and couch provide timeless sophistication and superior structural and surface integrity.
The Franklin's plush cushioning and structure offers an elegant solution to a huge variety of interior situations.
With a smaller than expected footprint and plush cushioning the Heath shares a family resemblance to the Bronte.
The design of the Henley delivers from-the-past glamour and in-the-now sophistication.
Whats under the surface of the intrique? It's a question that draws you in for a closer look. Then, before you know it, you're relaxing back in the warm, plush embrace and discovering the truth for yourself.
Classic, clean and contemporary, the Jed's simplicity of design belies its focused bearing and clever adaptability.
The Jigsaw is a compact settee with a stylish, contemporary feel. Its proportions are low and sleek with slim arms allowing maximum seating comfort while keeping the Jigsaw foot print to a minimum.
With bold styling and solid construction the Lincoln evokes a classical approach to furniture design – the look of yesteryear, updated for the here and now.
This furniture needs to work from every angle, and filling a functional, physical and aesthetic role from any perspective can be difficult.
When space is at a premium but a strong design statement is required the Luigi both fits in and stands out.
The relaxed profile and generous proportions of the Lynx offers instant and enduring comfort.
The award winning Malta is available as a chair, a 2 seater and a 3 seater settee.
The Marlow deserves positioning where it can be seen from all angles.
When it comes to the Maverick, big is beautiful – and plush is perfect. An emboldened version of our Lincoln, this settee is both expansive and elegant.
Good design is as much about what's left out as what's included. For the Max this balance is crucial – the understated style and clean efficiencies providing classic modernist style with a twist.
Building on the success of an earlier model, the Morgan introduces a high back, thicker seat cushions and a new level of laminate foam for superior ergonomic support.
Simple, understated and classically elegant, the Nero is perfectly balanced with grace and strength.
The Newport offers a snug, stylish and sophisticated approach to modular seating, its chunky shape and careful construction prove pleasing on the eye and even more on the body.
Compact and with a youthful, contemporary feel, the Sienna's proportions are designed to give maximum seating while taking up minimum space.
Shabby by name, sumptuous by nature, the Duke's unique layering, delightful curves and compact frame combine to deliver an noble charm all it's own.
The bold lines and confident bearing of the Zoe makes it a great choice for the stylish modern home.
CONTACT US.
Sign up to our newsletter, like us on Instagram and follow us on Facebook for updates and promotions.