About us
True artisan furniture is made
by hand and known by  heart.
Steve Minson. Kovacs metalworker since 1994.
Our history
Since 1959 we've been thinking about tomorrow.
Kovacs have been designing and constructing luxury furniture in New Zealand for over half a century. In this time we've remained true to the original ethos – from first inspiration to final finish our handiwork must be built to inspire, to uphold and endure.
Stephen Kovacs opened the Christchurch furniture business back during the days of the wireless and the six o'clock swill. He brought to the new venture a passion for European design and belief in the talents of local furniture craftsman.
Along with his wife Maria, Stephen set up the Mowbray Street factory in Sydenham in 1963. It was first known as Atlas, then later as Vertex Continental Furniture. In 1983 the name change to Kovacs would occur, the family name providing the right focus for the pride and diligence within the craft.
Brother and sister Johnny and Hildy Kovacs grew up in the family business, the siblings witnessing first hand the ever-changing design trends and fashion upheavals within the furniture and design industries.
A lot has changed since their father first started the business. Despite the many industry changes, including the rise of flat pack furniture and direct importing, Kovacs furniture has stayed true to Stephen's vision.
The next generation is already now at home here. With each new era the family business has passed down the skill within traditional European artisanship along with an unwavering commitment to innovation.
Our people
The skill and the passion.
Many of our team have been making furniture at Kovacs for decades now.
We're proud to have earned their loyalty and rewarded by the experience and expertise they bring to every piece made right here.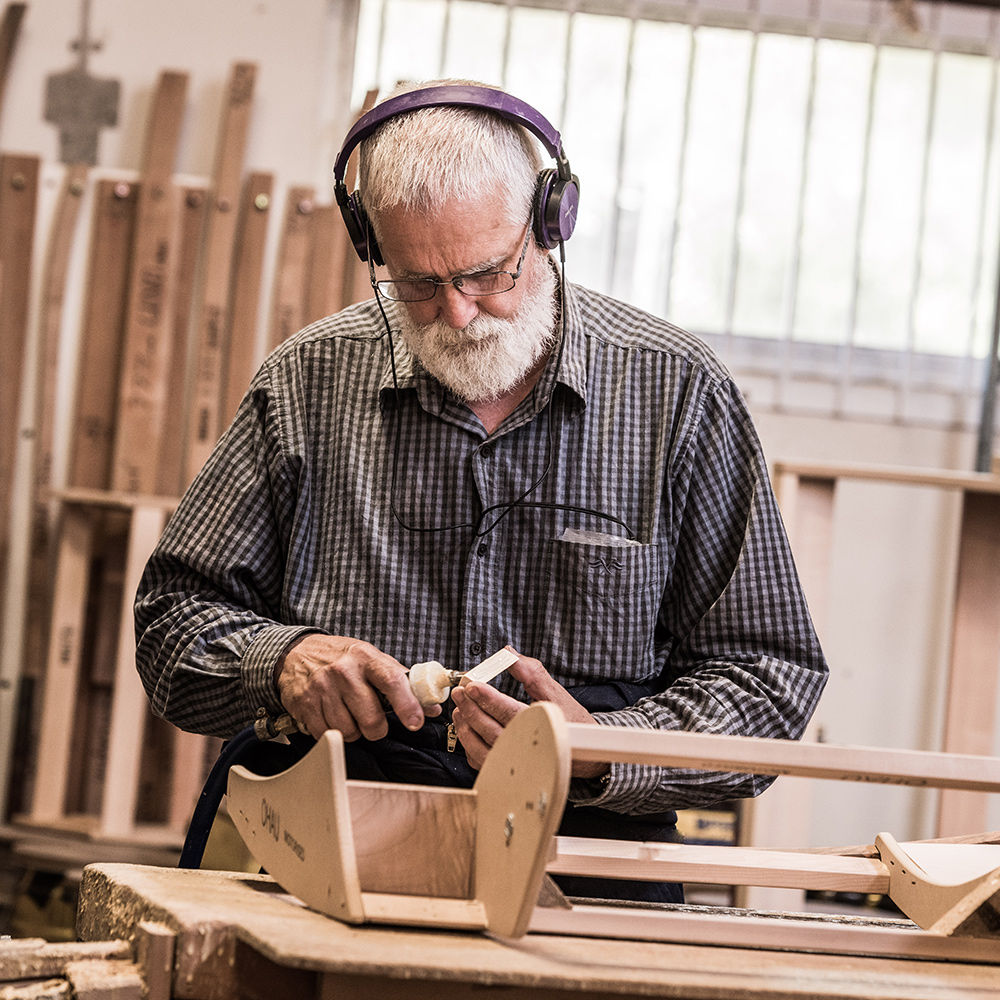 Our work
The most important thing we've built? A reputation.
Generations of the Kovacs family have worked hard to ensure our customers respect our brand.
This history is not taken lightly; every care is taken to maintain the tradition of hand-made, artisan focus through each stage of production. From sourcing leather and fabrics to constructing frames and sewing upholstery every cut, stitch or nail is undertaken with care.
Our close supplier relationships, carefully forged over these years, ensure we can source our materials from companies that parallel our devotion to the craft.
Discerning consumers recognise the difference investing in true luxury provides. That difference? The most comfortable, durable and timelessly stylish furniture you'll own. From our factory, to your homes and businesses, our furniture is still made here, and still true to you.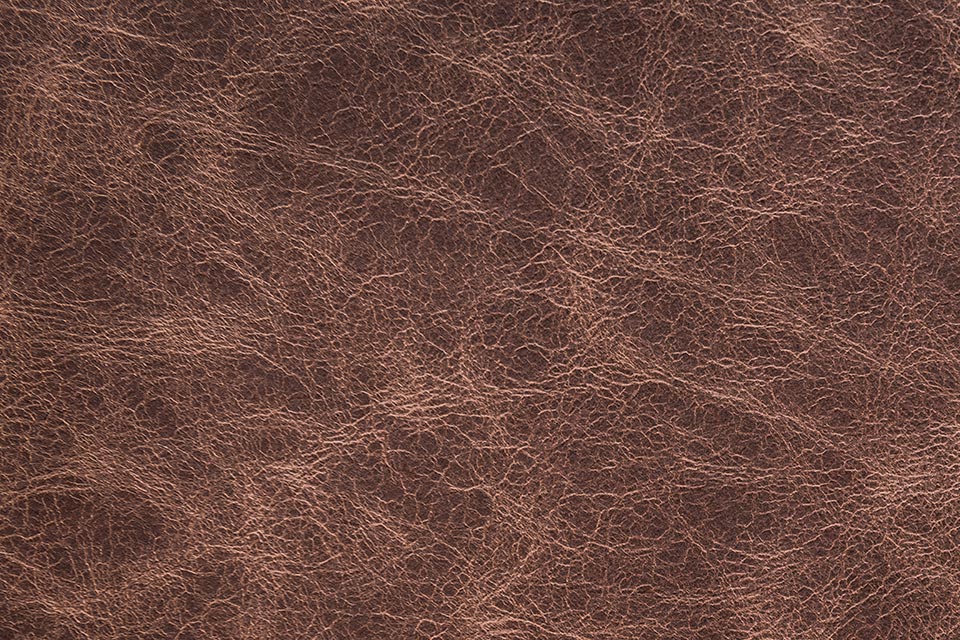 At Kovacs our furniture leathercraft focuses on sourcing, assessment and careful placement of the various grades.
No two hides are ever quite the same – which means every piece of furniture using this material is absolutely unique.
Get up close to good leather and you'll see the difference. It's the smell, texture, the touch and look of quality that sets a high-end piece apart. Cheap 'processed' stock does not feel like this. However nor are the most expensive leathers necessarily the most practical for furniture in some environments.
With semi-aniline leather there's a minimal amount of processing, the light coating ensures some protection from soiling while still retaining a natural feel. It's how we gain the balance of luxurious touch and longstanding toughness.
We have used the same Italian tanneries for two decades now. Back then we were drawn to their passion and commitment to the craft. Today they're still absolutely dedicated to producing the highest quality leathers.
We have used the same Italian tanneries for two decades now.
Each hide naturally has durable thick areas and other, more delicate places that can stretch further. Assessment is a simple but exacting process. The different furniture zones play a big part in placement. There are wear zones, visible zones, creases and hidden spots. Trying to get the right balance is not a science, but an art.
First each hide is stretched to identify any imperfections. Then the patterns are marked and graded for different areas. Working with it is a very tactile experience – it rewards those who know what they're doing.
Buying leather furniture can be similarly rewarding, as the true nature of this material will reward you for decades after purchase. For the educated furniture purchaser this enduring style and comfort is worth every cent.
Any New Zealand furniture maker worth their salt should prove their wood comes from a sustainable source. We're proud our furniture is grown here.
We use indigenous silver beech from Southland's natural and second growth forests. These privately owned forests must prove they are managed to precise standards as part of a detailed and long-term sustainability plan. This involves the forestry gaining a Ministry of Agriculture and Forestry approved Sustainable Forest Management (SFM) Plan or SFM Permit.
This wood is strong, hardwearing and provides a smooth canvas for high quality finishes. At Kovacs frames are hand-cut, then glued, screwed and corner-blocked for sturdiness. Details are finessed and the pieces assembled to create the final chassis. This process takes time – quality craftsmanship always does.
At Kovacs frames are hand-cut, then glued, screwed and corner-blocked for sturdiness.
We think it's worth it. Dig beneath the surface it's easy to see why some mass-market furniture is so cheap – it's often constructed with international timber from ecologically damaging sources. We make furniture for future generations to enjoy. Which is why we use high-quality New Zealand timber from environmentally sustainable sources.
Check below the cover of any given piece and you'll see, despite its ubiquitous presence in furniture, that not all foam is created equal.
Some furniture is sold so cheaply because of poor quality foam. If you've ever sunk into a chair that can no longer hold your weight you'll understand when cushions have literally 'bottomed out'.
Flexible polyurethane foam (FPF) is created with two raw materials, polyol and an isocyanate. When catalysts are added the reaction creates bubbles and the foam takes shape like a loaf of bread rising in the oven. Changing the type and amount of the ingredients during this process produces different grades of polyurethane foam that vary in density and hardness.
In certain designs both hard and soft foam may be laminated together to improve the overall structural support.
Upholstery foam should be supportive enough to properly cushion a person and disperse weight evenly, and strong enough to maintain integrity and shape across a very long lifespan.
We carefully source the right type for each suite we make. For a piece with thick cushions we'll use softer foams for improved cradling and weight distribution. If cushions are thin we choose firmer foams to prevent excessive compression. In certain designs both hard and soft foam may be laminated together to improve the overall structural support.
Dunlop Foam has an unsurpassed reputation for long-term durability and strength. We trust it implicitly – it's why our foam has a ten-year warranty. What's more, this foam is made in New Zealand. Made right, here. We like the feel of that.
CONTACT US.
Sign up to our newsletter, like us on Instagram and follow us on Facebook for updates and promotions.