We welcome a new GM to Kovacs
We are excited to welcome a new General Manager. The appointment of Paul Dryden is the culmination of plenty of hard work behind the scenes assessing potential candidates before arriving at the perfect choice.
With a sizeable daily workload and a growing business to run, Hildy and Johnny Kovacs recognised the need for a new GM to take some of the weight off their shoulders while delivering new vision and focused guidance for the years ahead at Kovacs. Paul arrived here with the perfect pedigree for managing a passionate Kiwi manufacturing business.
His skillset was developed from an early age. Fresh from university he began a role programming machinery for a sheet metal company, where he was quickly promoted to team supervisor.
"This was where I began learning about both leadership and manufacturing – two areas that would grow to be passions as my career developed," he says.
In his early years he had strong career aspirations. Finishing sixth form, he left his small town on the Kapiti Coast for Palmerston North, where he took up a mechanical engineering cadetship at the New Zealand Energy Department.
"At the end of my cadetship, I came down to Christchurch to complete a Bachelor of Engineering, where I fell in love with the South Island," Paul says.
Over the years since he has explored several management roles across multiple industries, from electronics to plastics manufacturing.
Attracted to the quality artisan craft and brand reputation of Kovacs, he arrived at our doors with an open mind and the motivation to roll up the sleeves and get stuck in.
"My career has helped in meeting, learning from and guiding people from all walks of life," he says. "I've built a very broad and deep knowledge base of manufacturing processes, which I look forward to developing further here."
Paul now looks forward to furthering the efficiency and performance of the company, ensuring future growth without compromising the unique strengths that have made the brand so loved by generations of New Zealanders. Bolstered by the supportive, family culture here at Kovacs, he looks forward to overseeing more of the business as his role progresses.
Family is obviously important. Paul and Kerrie are proud parents of teenage daughters Samantha, Zoe and Anika, the close-knit family enjoying the benefits of living in the Garden City.
One of the major benefits for Paul is the easy to access to great fishing. He always keeps his trout license current and his gear ready, with a recent outing near Lyttelton seeing him pulling in blue cod, tarakihi and groper – and encountering dolphins and albatross along the way.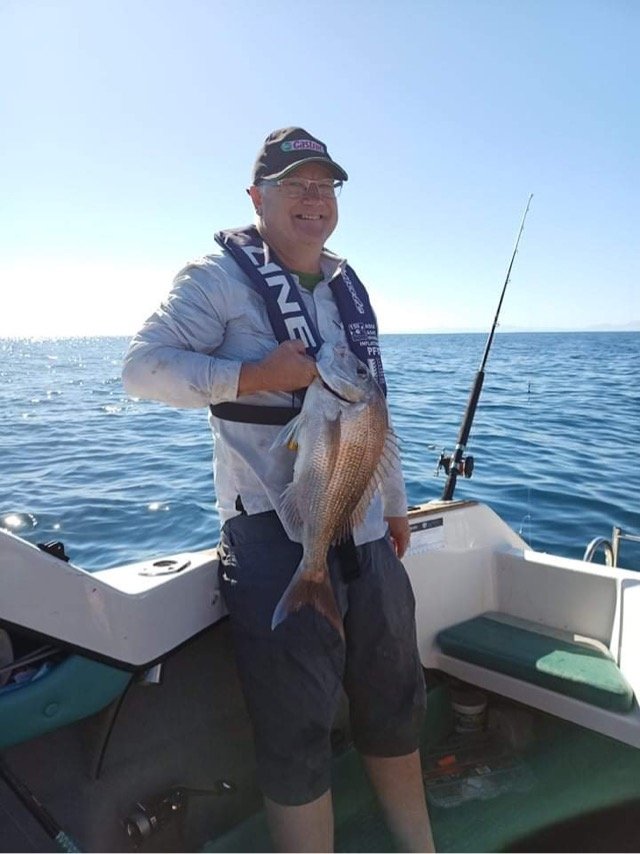 Catch or no catch, he loves the experience of fishing and the calmness of being out on the water, his appreciation for the pastime epitomised in a favourite quote, "They call me 007 – 0 bites, 0 fish, 7 hours".
Although content to while away the hours at one end of the fishing rod outside of the office, his workdays are filled with inspiration and action. Here he's inspired by a quote of Winston Churchill's, "Attitude is a little thing that makes a big difference."
It's his mindset that has made such a difference to his management journey over the years. Now, with his arrival to the furniture design and manufacturing industry, the journey may have come to a preordained destination – that's if an old clipping from a 1986 Kapiti newspaper is to be considered.
"When I was in the sixth form at Kapiti College I designed and built a chair from cardboard," he says. "Perhaps Kovacs was always part of my destiny?"