Introducing the Marley
A sound blend of strong lines and lenient curves allows the Marley swivel chair to sit handsomely in a range of environments. According to designer Hildy Kovacs, the balanced geometry of the Marley is key to the piece's appeal.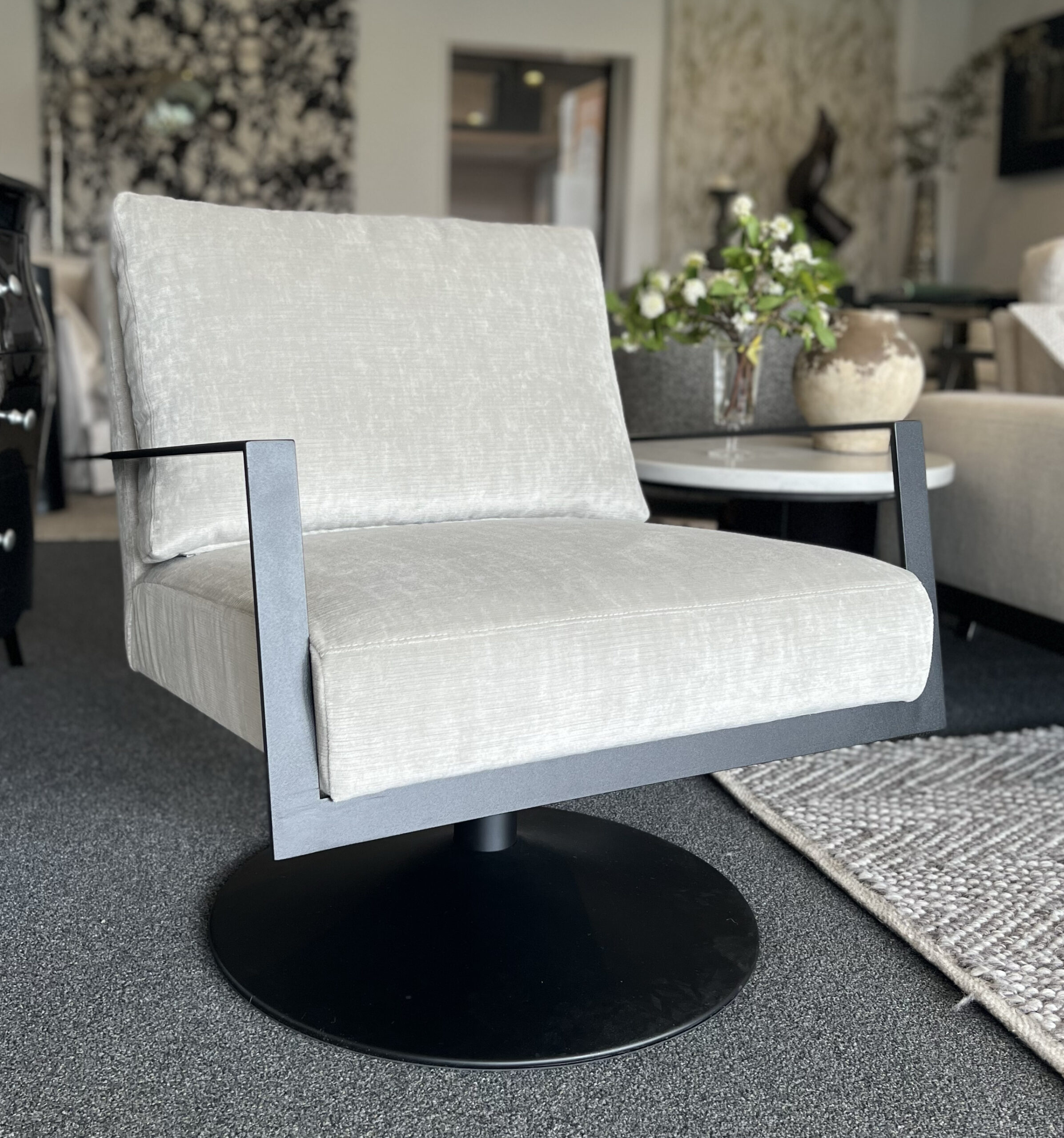 "With an angular steel frame encompassing the whole chair, it needed a circular base – it really softens the appearance." Triangular elements are introduced to the Marley's form by the arms, which draw the eye along its clean lines. "It's simple and it's classic." says Hildy.
Thanks to that strong simplicity, the Marley can either sit pretty in a vibrant fabric or play it cool with dark, textured neutrals. The unpretentious metal finish is powder-coated, leaving the door open for endless colour combinations. Those looking to create a statement piece might consider colour-blocking the round base with a complementary fabric.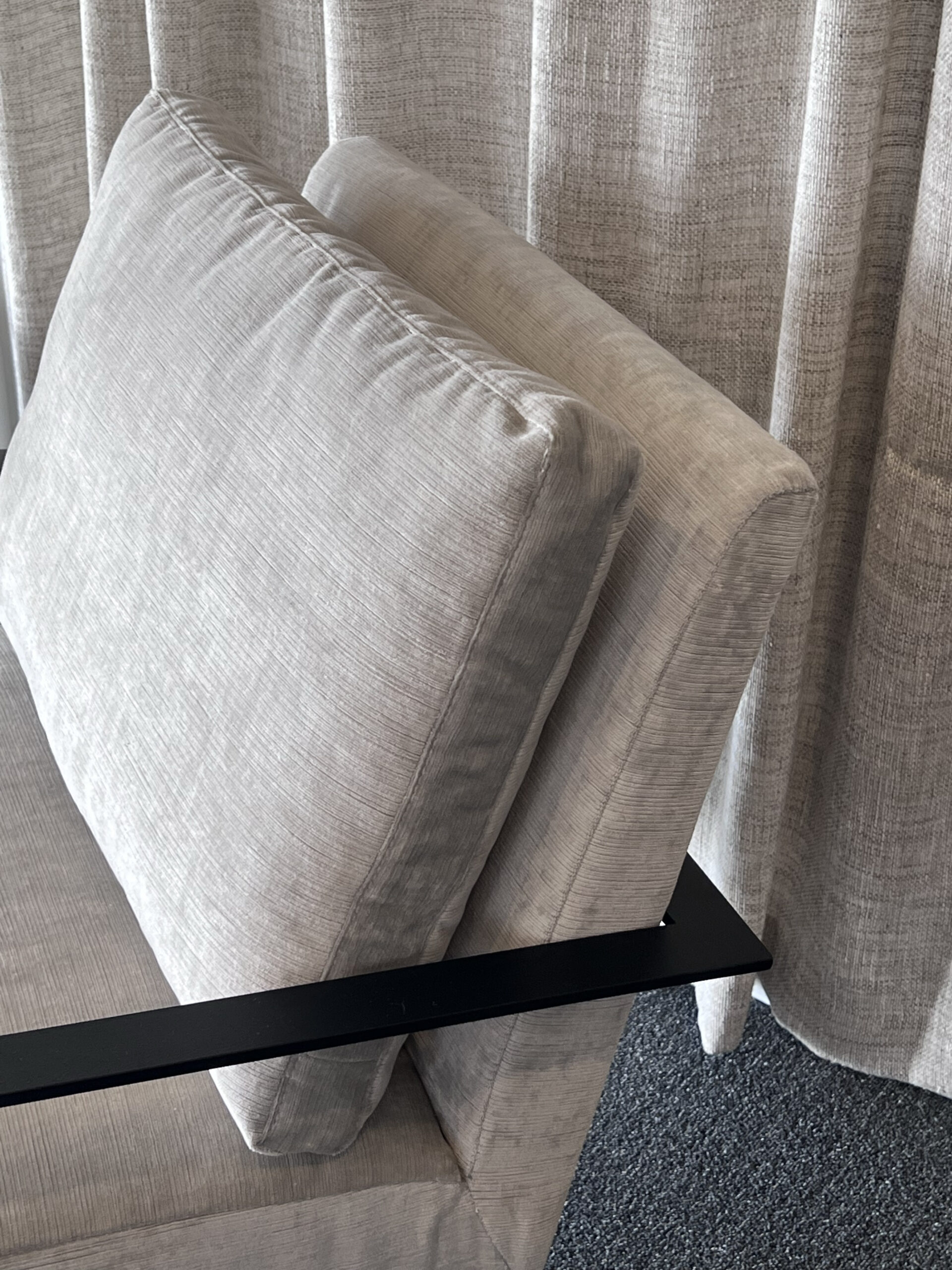 While steel has featured in many of Kovacs recent chairs, the Marley makes the most overt use of metal to date. "Steel expands my options. It allows lightness and strength while keeping a desired form with relative ease. As with all Kovacs manufacturing, the steel work happens in house. It gives us total control over the design process and resultant quality of our finished product," says Hildy.
Good posture is supported by a sprung seat featuring high density foam and ergonomic fill that cradles the back. The generous dimensions of the Marley promise comfort, inviting a well-deserved rest to take in the view or perhaps a supportive seat to absorb important words.
The Marley's ability to swivel between work and play is testament to the skill behind the Kovacs design process; one which strives for balance and demands versatility. From an office break-out seat to a sunny spot in a contemporary living room, this chair is effortlessly cool and entirely unflappable.